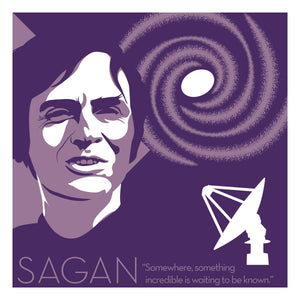 Carl Sagan was, arguably, one of the most famous scientists of the 20th century. He was an astronomer who's work with NASA created Voyager, Pioneer and Viking probes amongst others.
This artwork is from our book, "Eureka - the Art of Science." http://www.monkeyminionpress.com/collections/science-art/products/eureka-the-art-of-science-artbook
Limited Edition from a set of 100.