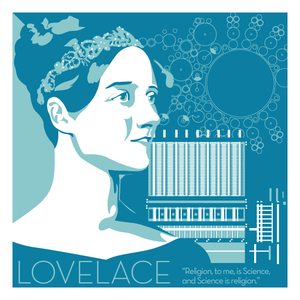 Ada Lovelace is widely regarded as the first computer programmer for her work creating code for Charles Babbage's theoretical Analytical Engine. We're fans.
Limited to an edition of 100, this 6x6 inch archival print is giclee printed on thick cold press water color paper using Epson inks for long lasting beauty. Every one is hand numbered and signed by Dane.
We've found ready-made frames to fit this print size, or you can easily mat it up to another standard size 8x8 for a different look. 
This artwork is from our ongoing Eureka Scientist series. You can find the first book, "Eureka - the Art of Science" in the 'Books' section of our site!