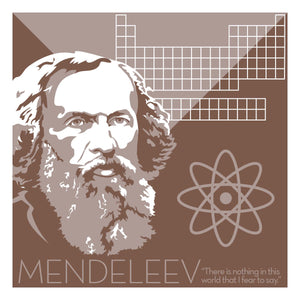 Mendeleev was a chemist who revolutionized periodic science when he came up with the periodic table of the elements which, using the atomic weights of elements, predicted many undiscovered elements.
This artwork is from our book, "Eureka - the Art of Science." http://www.monkeyminionpress.com/collections/science-art/products/eureka-the-art-of-science-artbook
Limited Edition from a set of 100.