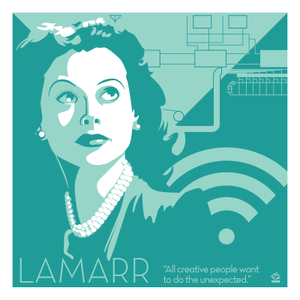 Though most remember her as a movie star on the silver screen, Hedy Lamarr was also an immigrant, actress, and genius inventor without whom our modern way of life and communication would not be possible. 
This artwork is from our book, "Eureka - the Art of Science." 
Limited Edition from a set of 100, each 6x6 giclee inch print comes hand-numbered and signed by Dane. 
Shipped flat in a bubble mailer with cardboard insert to reinforce and protect your art.