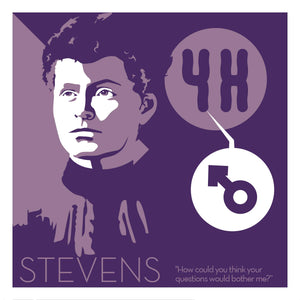 Nettie Stevens was a geneticist who discovered the XY sex determination system of chromosomes.
This artwork is from our book, "Eureka - the Art of Science." 
Limited Edition from a set of 100, each 6x6 giclee print comes hand-numbered and signed by Dane. 
Shipped flat in a bubble mailer with cardboard insert to reinforce and protect your art.